In the world of custom medals, All Time Awards stands out for its exceptional service, quality products, and unwavering dependability. Recent reviews from satisfied customers underscore the company's commitment to excellence in delivering custom medals for various occasions.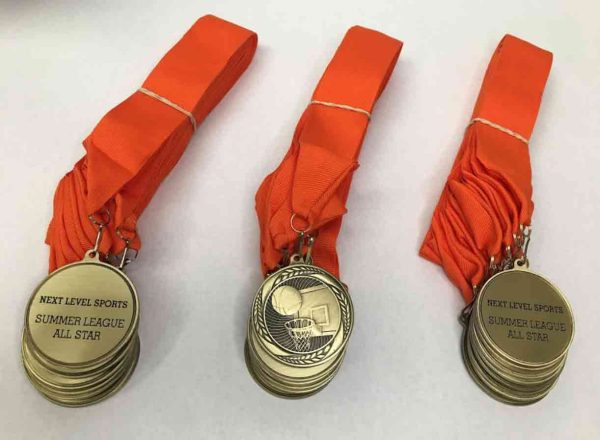 Review #1: Connie O'Brien
"Last year Save More Kids nonprofit ordered medals for a charity 1/2 Marathon in Africa last minute and they came through! We got a great deal too. This year we gave them more time, they came through again. Very dependable and quality service and products!"
Review #2: Adrian
"Very satisfied with my order. High quality and very fast production. Will definitely return. Ordered 20medals for entire sports team and all time awards came through strong 💪 5stars!!!"
Review #3: Ashley Juavinett
"Fast and clear communication about what they could provide and when. The medals turned out great and were reasonably priced!"
Your Custom Medal Providers
These reviews speak volumes about our work at All Time Awards. So let us further delve into why we are the best custom medal shop in San Diego.
Swift Turnaround Times
All Time Awards understands the urgency of our customers needs. Whether its a last minute custom medal request or a more extended lead time, we are known for our ability to deliver custom medals with impressive speed. This flexibility ensures that your events and award ceremonies proceed as planned.
High-Quality Awards
These reviews are unanimous in praising the high quality of our custom medals at All Time Awards. The materials, craftsmanship, and attention to detail shine through in every piece we create.
Reasonable Pricing
Customers appreciate not only our quality and speed but also our affordability of All Time Awards custom medals. We offer reasonably priced medals that allow organizations, schools and individuals to access top-notch recognition without breaking the bank.
Exceptional Communication
Clear and responsive communication is key in ensuring that the final products meets the customers vision. All Time Awards excels in keeping communication with the customer during the entire process. We are here to ensure the design and production process is collaborative and a smooth experience.
Dependability
Whether it's a last minute order or one with ample lead time, our customers can depend on us to deliver.
Conclusion
The recognition from Connie O'Brien, Adrian, and Ashley Juavinett are representative of our consistent quality and service that we provide. Whether it's a charity event, sports team, academic achievement or any other special occasion, All Time Awards is your trusted partner in crafting custom medals that reflect excellence and commitment.
If you're in search of custom medals that are fast, affordable, and of exceptional quality, the reviews don't lie. All Time Awards is the best custom medal provider in San Diego. Feel free to visit our website to view our custom medal. If you have any questions don't hesitate to give us a call at (858)277-4165.