Looking for the Best Trophy Supplier?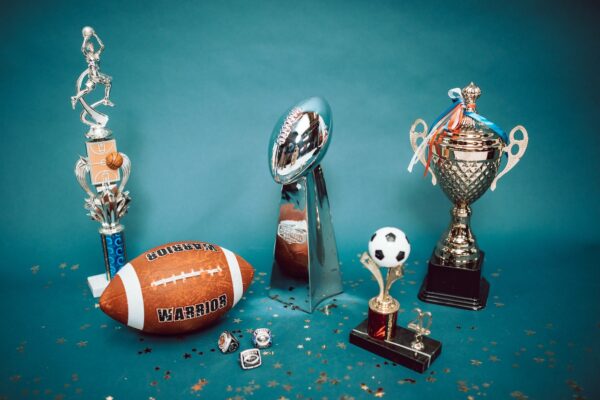 Recognizing and appreciating achievements is an essential aspect of human nature. Whether it's honoring exceptional performance in sports, recognizing outstanding contributions in the workplace, or celebrating academic accomplishments, awards play a significant role. When it comes to choosing the right trophy supplier, it's crucial to consider several factors to ensure you receive high-quality awards that truly reflect the significance of the achievement. At All Time Awards, we strive to be your go-to trophy and award shop, providing top-notch products paired with a seamless shopping experience.
1. Quality and Craftsmanship
When it comes to awards, quality is paramount. The trophies and awards you present should be a symbol of excellence and durability. At All Time Awards, we understand the importance of delivering top-quality products. We take pride in our meticulous craftsmanship, ensuring that each award is crafted with precision and attention to detail. Our dedication to quality means that your recipients will receive awards that are not only visually stunning but also built to stand the test of time.
2. Wide Selection of Award Categories
Different achievements call for different types of awards. All Time Awards offers a diverse range of product categories to cater to your specific needs. From elegant acrylic and glass awards to traditional plaques, trophies, and stylish resin designs, we have a vast selection for you to choose from. Whether you're looking for customized medals or eye-catching rings, we have the perfect option to suit every occasion.
3. Customization Options
Personalization adds a special touch to any award. All Time Awards understands that creating custom awards can seem overwhelming, so we've made the process as easy as possible. Our simple ordering process walks you through all the necessary details, ensuring that your vision for the award is brought to life. With our customization options, you can add names, logos, dates, and other unique elements to make the award truly one-of-a-kind.
4. Budget-Friendly Solutions
At All Time Awards, we believe that quality shouldn't always mean expensive. We understand that budget constraints are a reality for many individuals and organizations. That's why we offer a wide range of options to fit various budgetary requirements. Let us know your budget, and our knowledgeable team will guide you through our catalog, helping you find the best choices that align with your financial parameters without compromising on quality.
5. Excellent Customer Service
Selecting the right trophy supplier goes beyond the product itself; it also involves the overall shopping experience. At All Time Awards, we prioritize customer satisfaction and aim to provide a seamless and enjoyable journey from start to finish. Our dedicated team is committed to keeping you updated on the progress of your order, ensuring clear communication and timely delivery. We are always available to answer any questions or address any concerns you may have, guaranteeing a hassle-free experience.
Choosing the right trophy supplier is a crucial decision when it comes to recognizing achievements. All Time Awards stands out as your leading southern California trophy and award shop, offering high-quality products and a simple, user-friendly shopping experience. With a wide range of categories, customization options, budget-friendly solutions, and excellent customer service, we are confident that we can meet and exceed your expectations. Trust All Time Awards to provide you with exceptional trophies and awards that truly celebrate accomplishments and inspire recipients for years to come.
Explore our extensive catalog of trophies and awards! Let us be your partner in honoring greatness and making every recognition moment truly memorable.