In the business landscape, corporate recognition plays a crucial role in motivating and acknowledging employees and clients. While there are many ways to express gratitude and celebrate achievements of your employees, one traditions that stands out is gifting custom trophies. Custom trophies have become a powerful way to recognize corporate employees. It's more than just a physical object and more of a symbol of appreciation. It is something they can display and constantly remind them to work hard. So, let us further delve into how custom trophies have become a powerful tool for corporate recognition.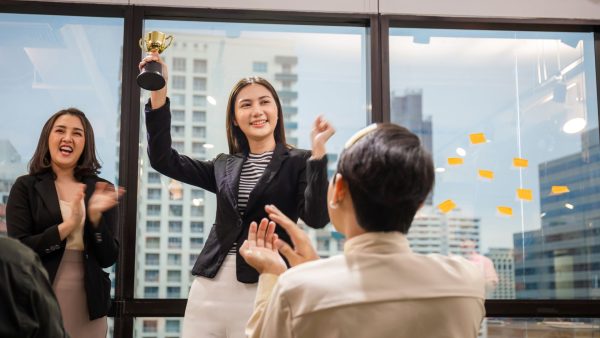 A Symbol of Achievement
Like previously mentioned, custom trophies are a symbol of someone's hard work. Gifting someone an award such as this one will show your appreciation for them. A custom trophy goes beyond words in expressing recognition. Let us share reasons why custom trophies are so great.
Motivate Employees
Custom trophies serve as powerful motivators for employees. Since they represent recognition of achievement, having one will push them to keep doing great things in the workplace.
Elevate Company Culture
There is nothing better than being celebrated and thanked when you do great things. An employers who makes an effort to recognize an employees achievement will motivate everyone in the workplace. They also create a striving ambiance that fosters a culture of excellence and continuous improvement.
Foster Team Spirit
Teamwork is the backbone of any successful business. So, custom trophies are a great way to recognize collaborative efforts. They promote comradeship and unity among employees.
Conclusion
Custom trophies is the best corporate gift you can give to employees. They symbolize achievement like no other gift option, they motivate employees, elevate company culture, and foster team spirit. Let's not forget to mention that custom trophies give you the ability to personalize. You can engrave names, dates, and any special message. This award is sure to make any recipient feel seen, valued, and appreciated.
If you are interested in custom trophies for your workplace, All Time Awards is here to help you craft meaningful awards that will last a lifetime. You can view our website here to see our award options. If you have any questions you can give us a call at (858)277-4165.