In the corporate arena, recognizing and celebrating accomplishments is a cornerstone of motivating employees and reinforcing an organization's core values. Wholesale trophies and awards offer a compelling solution, especially for honoring sales achievements, showcasing corporate plaques, recognizing employees, and commending training excellence. Let's dive into the benefits of choosing this approach: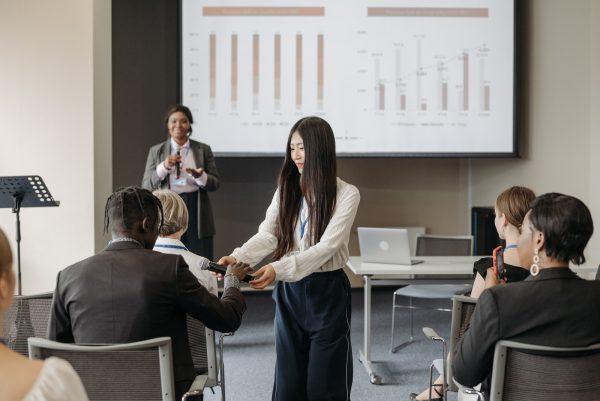 Cost-Efficiency with Wholesale Trophies and Awards
For businesses looking to maximize value while honoring their high-achievers, wholesale trophies and awards provide a budget-friendly avenue with a significant impact. Here's how these cost savings work for your benefit:
Cost Efficiency: Buying in bulk dramatically reduces per-unit costs, stretching your budget further.
Budget-Friendly: This approach caters to businesses of all sizes, delivering cost-effective solutions for recognition programs.
Customized Excellence for Employee Recognition Awards
In the realm of recognizing your dedicated team, customizing awards is paramount. Wholesale suppliers offer flexibility in design, materials, and branding, ensuring your employee recognition awards reflect your company's identity and values:
Tailored Awards: The ability to customize designs, materials, and branding allows you to create unique awards that resonate with your organization.
Unique Identity: Craft distinctive, one-of-a-kind employee recognition awards that echo your brand's ethos.
Streamlined Procurement for Training Awards and More
Efficient procurement processes are essential, especially when you need to recognize training excellence or quickly applaud sales achievements. Wholesale trophies and awards streamline the buying process and minimize administrative hassles:
Efficient Orders: Consolidate your orders to simplify the buying process, save time, and minimize administrative hassle.
Ready for Any Occasion: Maintain a ready stock of awards to ensure you're prepared for any recognition event, be it a spontaneous moment of appreciation or a planned awards ceremony.
Consistency and Quality Assurance for Corporate Plaques
For commemorating significant corporate milestones with the help of corporate plaques, maintaining consistent quality and design is critical. Wholesale suppliers prioritize this aspect, ensuring the integrity of your recognition program:
Stringent Quality Control: Wholesale suppliers adhere to high-quality standards, guaranteeing the excellence of each award, plaque, or trophy.
Preserve Prestige: The consistency in design and quality reassures recipients, reinforcing the importance of your recognition program.
Nurturing Strong Supplier Relationships
Establishing and maintaining strong partnerships with wholesale suppliers offers several long-term advantages. These relationships often lead to:
Long-Term Alliances: As your supplier becomes familiar with your unique needs, the buying process becomes more efficient and tailored to your requirements.
Customized Solutions: Expect enhanced customer service and customized solutions, ensuring your awards align precisely with your objectives.
Conclusion
Wholesale trophies and awards offer an optimal solution for recognizing and rewarding excellence within your organization. Whether you're celebrating sales achievements, showcasing corporate plaques, recognizing employees, or commending training excellence, this approach provides remarkable cost-efficiency, customization, and streamlined procurement.
Contact us today and invest in wholesale trophies and awards today to celebrate your team's achievements and inspire ongoing success