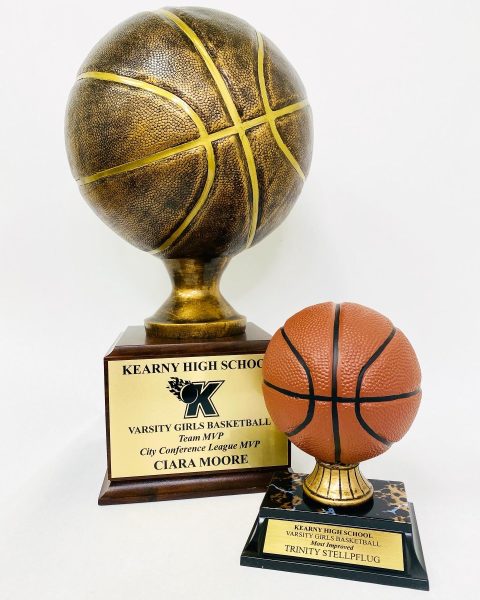 San Diego, California – In a world that often demands more from our youth than ever before, celebrating their achievements becomes crucial. The sparkle in their eyes when they win a little league game or receive a youth martial arts trophy is priceless. At "All Time Awards," we understand the importance of commemorating these milestones. As a premier trophy company, we are dedicated to crafting custom awards and plaques that make these moments unforgettable.
Custom Plaques and More
At "All Time Awards," we specialize in crafting custom plaques and trophies that are as unique as the accomplishments they honor. Whether it is little league trophies, youth martial arts trophies, or sports medals, we take pride in creating awards that reflect the spirit of the youth in San Diego and its surrounding areas, including Carlsbad, San Marcos, Escondido, Del Mar, Poway, Lakeside, Santee, El Cajon, La Mesa, Coronado, Chula Vista, Cortez Hill, La Jolla, Ocean Beach, Mission Beach, Pacific Beach, and anywhere in-between.
The Personalized Touch
What sets us apart is our commitment to personalization. We offer engraving services to add that special, heartfelt touch to each award. The ability to personalize awards allows us to capture the essence of each individual's achievements. Our goal is to create keepsakes that bring smiles and fond memories for years to come.
Celebrating Achievement
In today's fast-paced world, kids often feel the pressure to perform. Disappointments are part of the journey, but they can also be motivating. When a young athlete does not get the recognition they deserve, it can lead to a sense of missed opportunity. With "All Time Awards," we aim to alleviate this fear of missing out by ensuring that every youth's hard work and dedication are acknowledged and celebrated.
Create lasting memories
Do not let your young athletes miss out on the recognition they deserve. Contact "All Time Awards" today to order custom plaques, trophies, or sports medals. Our team is ready to help you create lasting memories for the youth in your life.
Contact Information
Address: 5466 Complex Street, Suite 201, San Diego, California 92123
Phone: (858) 277-4165
Email: info@alltimeawards.com
Give your youth the recognition they deserve with "All Time Awards." We are here to help you celebrate their achievements and ensure they never experience the disappointment of missing out on their moment of glory.