The Importance of Awards in the Workplace
Starting your business isn't exactly simple. Aside from thinking about your products and services, you also want to keep your employee turnover rate within a reasonable range. There are a lot of reasons to blame for a high employee turnover rate. However, you'd be surprised by the number of employees who would decide to stick with a company if they get recognized for their work. So how exactly can simple plaques awards reduce employee turnover rate in a company?
Improved Motivation
A lot of employees don't feel the need to put their best foot forward because they'd still get the same monthly salary every month. Get to work, clock in, and leave work on time—that's a simple routine that a lot of unmotivated employees do. They usually meet the minimum expectations but will never aim towards helping the company improve its numbers.
Awards and recognition can change a person's psyche helping him or her become motivated at work. Even with simple engraved plaques, this could give an employee the drive to perform his duty above what is expected. You'd even be surprised that there will be a more active participation among employees after announcing the awardees.
Satisfaction in the Workplace
Whether you're a manager or a business owner, you'd notice that a lot of employees don't feel satisfied at work if they don't get recognized for the things that they do. And that is because there are some industries wherein employees sacrificed a lot of years to become proficient at what they do.
For them, custom plaques are more than just participation medals or some plastic that will eventually gather dust in their basements. It is more of a confirmation that they are in the right place. It's symbolic of their hard work and all the years that they've spent in the company.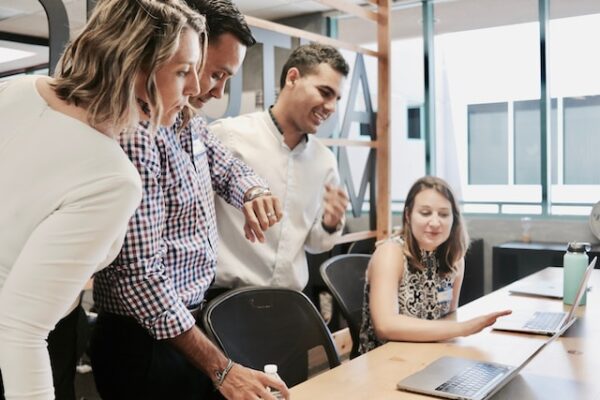 Employee Retention
As expected, companies that regularly give rewards to high-performing employees usually see their employees stay for years in the organization. A simple award could prevent employees from working somewhere else. In some instances, even if they get a higher offer from another organization, they'd still choose the one that appreciates them.
Healthy Company Culture
Giving awards will also force companies to lay out transparent metrics on how they'd evaluate and award employees. Overall, this can help improve the company's culture since it means that the organization promotes hard work. Whether you're running a small or a big organization, it's a good idea to award employees who are performing well. This simple gesture can do wonders not just in your employee turnover rate but also in your overall productivity.
Looking to step up your recognition program? Consider custom awards from All Time Awards. We offer a diverse range of high-quality awards that can be customized to your specifications. Whether you're recognizing employees, celebrating a special occasion, or showing appreciation to customers, we can help you create unique and meaningful awards that truly reflect the recipient's achievements. Don't settle for generic, off-the-shelf options – let All Time Awards help you elevate your recognition game. Start shopping today and discover the perfect custom awards for your needs.