The Importance of Meaningful Branding
What makes a company easy to remember? Ever wondered what makes market leaders stand out? Now, that is where branding comes in. Branding is responsible for how you are perceived by your market and even by other companies.
But what if there is another way how you can build your brand aside from using social media and paying advertisers? What if you can use awarding ceremonies in building your company's brand?
How do you do it exactly? How can a simple plaque of recognition become a tool to build a company's brand? Here are some ways how you can turn corporate awards into effective branding and marketing tools.
Use it As Means to Become the Subject of Press Releases
Getting your brand mentioned in press releases and articles is a good way to create a positive image of your company. Unfortunately, you will have to make something happen before your company gets mentioned by content creators. Having yearly employee recognition awards is a great way to do this. If you want to maximize the opportunity to be mentioned, you might as well reach out to bloggers and even traditional newspapers. This way, you get people to write about the company's occasion. If you're lucky, you could even choose the angle and the voice of the content.
Invite Prominent Members of the Industry
Awarding ceremonies can be used as an opportunity to invite prominent members of the industry. Even if they have nothing to do with the awards, they can be in attendance and this alone is already newsworthy. It makes the company appear as an important player in the industry because someone famous in the industry is present.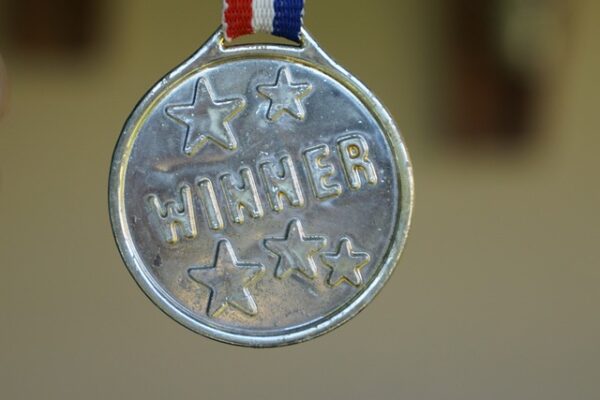 Maximize the Award as a Marketing Material
Awards can be given not just to employees but also to organizations. Businesses can give awards to their suppliers recognizing their hard work. For instance, can you imagine if Apple starts awarding its factories in China? This could easily improve the reputation of the factory.
Now, expect both employee and corporate recognition awards to be shared on social media. Whether it's on Instagram or Facebook, it is a chance to become visible to a particular audience. This can be an opportunity to use these plaques as part of your branding. Awards can have the color and even the logo of the company, making it a good way to build your brand.
All Time Awards Can help
Are you looking for creative ways to promote your brand and stand out in your industry? Look no further than All Time Awards! Awards ceremonies can be a powerful tool for building your brand and increasing your visibility. By inviting prominent members of your industry, reaching out to bloggers and journalists, and sharing your awards on social media, you can create a positive image of your company and demonstrate your commitment to excellence. Don't miss out on this opportunity to elevate your brand – start planning your own awards ceremony today and turn your corporate awards into effective branding and marketing tools!