Recognizing achievements and milestones in any special event is a must. It's important because it communicates appreciation and acknowledges hard work. However, with a myriad of options available, selecting the perfect special event awards is an art. So let's explore together the world of special event awards, focusing on popular choices like acrylic awards, trophies, glass awards, plaques, and medals.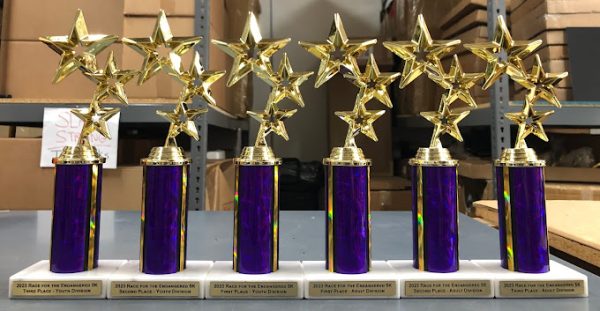 Understanding the Essence of the Occasion
Before diving into the wide range of award options, it's crucial to grasp the essence of the special event. Is it a corporate achievement, a sports competition, or an academic milestone? The nature of the occasion often dictates the style and tone of the award.
Award Types
Acrylic Awards
Acrylic awards are suitable for various events such as corporate recognition events, nonprofit and charity events, and community and civic events. They are beautiful awards that are lightweight and durable. Let's not forget to mention the flexibility to get them in many shapes and colors and the option to engrave.
Trophy Awards
Trophies are symbols of success. These are the perfect awards for sports competitions, schools, and even corporate. Trophies scream accomplishment. Based on the spirit of the event, choose a trophy design that resonates with it.
Glass Awards
Glass awards are very elegant looking awards making them perfect for sophisticated events such as corporate events, galas, and business and industry awards.
Plaques
Plaques have a very solid presence and are very customizable. They are suitable for a variety of events such as commemorating retirements, years of service, athlete awards, and more.
Medals
Much like trophies, medals are symbols of triumph. They are perfect for any type of sports competition, a running race, a dance competition or to celebrate academic excellence.
Personalization
Regardless of the type of award you get based on the essence of the occasion, personalization is key. You want your special event awards to have a personal touch such as the recipient's name, the date, and a personalized message. It will make your recognition that much more memorable.
Conclusion
Choosing the perfect special event awards is an art. It involves a thoughtful blend of aesthetics, symbolism and personalization. Each of our types of awards – acrylic, trophy, glass, trophies, plaques and medals can bring its own unique characteristics to your special occasion. By understanding each award type you can create the perfect memorable experience for recipients.
To order your awards today please contact us at All Time Awards. We are your leading Southern California trophy and award shop. We can be best reached by phone at (858)277-4165. To view all of our products click here.