In the dynamic world of recognition, timing is everything. Gone are the days you wait for days or weeks to receive well deserved awards. At All Time Awards, your leading Southern California trophy shop, we understand the importance of timely recognition and the thrill of commemorating achievements on the same day that they happen. That's why we're thrilled to share our exclusive Same Day Awards service, tailormade for our valued customers in San Diego. In this blog post we will share with you why our Same Day Awards service is so great.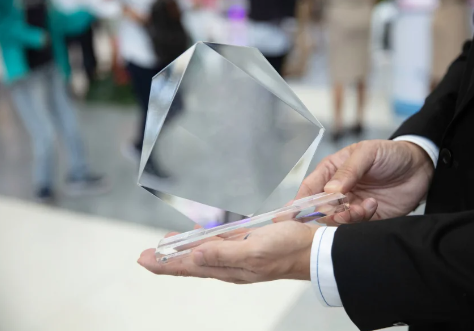 3 Reasons Why Our Same Day Awards Are The Best
The advantages of our Same Day Awards service:
Immediate Satisfaction
Imagine this: You achieved something huge at your workplace. Your boss congratulates you and cheers. Next month, your boss brings you a plaque award and your wondering why. Turns out he wants to award you with a plaque award to commemorate last months big achievement that you completely forgot about. You appreciate the gestor but at this point the thrill has died down.
Well, thanks to our same day awards service, you can be celebrated and acknowledged promptly receiving immediate satisfaction.
Time Efficiency
Time efficiency is crucial. Especially when commemorating events. With our Same Day Awards service you can save time and streamline your recognition process, whether its for an event, a corporate milestone, or a personal achievement.
Last Minute Solutions
Our Same Day Awards service is there for you when you need a last minute award for an unexpected event or accomplishment.
Conclusion
Don't miss out on the opportunity to elevate your celebrations and recognize excellence promptly. At All Time Awards, we've made it our mission to provide our San Diego customers with the exceptional service that they deserve. Make your Same Day Award Orders now and experience the thrill of immediate recognition, because excellence should never wait.
If you would like to view our Same Day Awards click here. If you have any questions please give us a call at (858)277-4165.