When arranging a marathon, there are countless considerations.
In order to cross items off your list or make sure they are delegated to others, it's best to have a standard marathon planning guide that will force you to pay attention to both the major and small details. To be organized and prepared, you need a comprehensive marathon planning checklist with a suitable timeframe to complete it. We have put together an all-inclusive guide to arranging a marathon.

The majority of the planning for your marathon will be done in advance. Everything like ensuring
that All of your orders and permits are submitted on schedule.
A budget is prepared
Advertising for the event is in order.
Organizing your race supplies.
Securing your logistics with the city.
Make sure you found volunteers.
Consider doing these things next to make sure you are properly set up and have the best chance of a successful event.
Establishing the race committee and choosing the event director
Deciding on the sort of race, such as a full marathon, half marathon, 10K, or ultra-marathon.
Location and Date
Marathon's Goals and Objectives
Budgeting
Requesting licenses and permits from the appropriate authorities (police, RTO, local municipal corporation)
Choosing a Ticketing and Registration Solution
Then it is time to start thinking about how you are going to get the word out for your cause.
Obtaining patrons
Promotions & Advertisements (starting from 4–6 months to 10–15 days before the race)
Press event or press release
Obtaining a listing on leading marathon websites
Race ambassadors or pacers are ideal as the best pacers draw the running public.
Including Well-known Runner Groups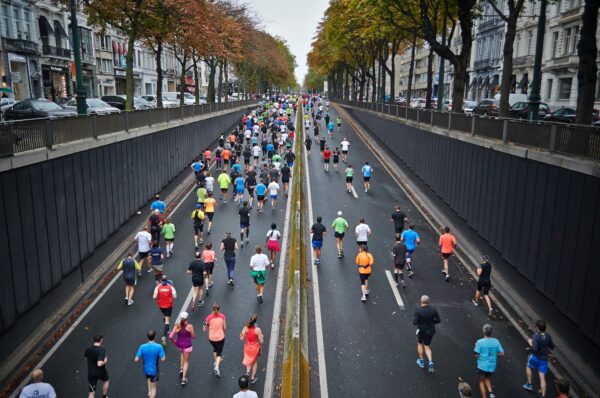 The closer you get to your race it would be a great idea to double-check all the items above but now we can get into the other things like
Choosing a vendor for the medals, trophies, T-shirts, and other freebies
Water, energy drinks, and post-race refreshments caterer/vendor options
Race photographer for the event
Choosing a vendor for the medals, trophies, T-shirts, and other freebies
Making sure you are organized and have enough people to take care of all the clean-up and post-race will leave a good name out there and will make it easier for you to get help and promote another event.
Finding vendors and all the other support may seem like a huge task and it is a lot to organize but well worth it.
One place that makes finding trophies and medals easy is All Time Awards. Now you can special order medals and trophies with no hassle and get them shipped right to you before your big event. See how they can help and best of luck!